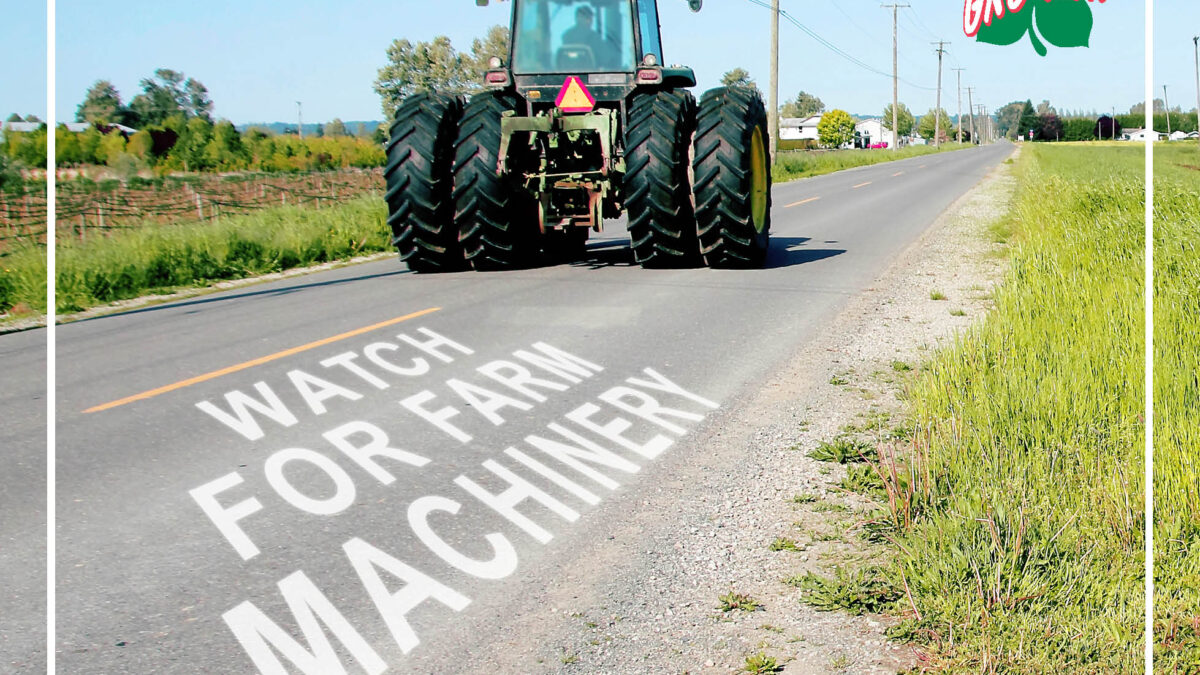 Spring planting is one of the busiest times of the year for growers. This means their equipment and slow moving vehicl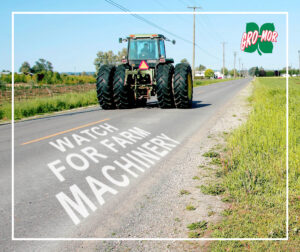 es will be using the roadways.
Here are a few reminders about sharing the roads this spring:
Read the signs.

If you see a slow-moving vehicle (SMV) sign on a tractor or piece of equipment that means this vehicle is moving 25 mph or less. Be sure to start slowing down when approaching these vehicles.

Pass with care.

Pass farm equipment following the same laws you would when passing a vehicle. Never pass on a hill, near an intersection, at railroad crossings, on bridges, or near tunnels. Make sure the middle line is dotted on your side prior to passing. 
Watch for hand signals.

Most farm equipment is large and requires the operator to make wide left turns. Do not assume if they veer right they are allowing you to pass they may be trying to make a wide left hand turn. If a farmer is getting over for you to pass he will usually wave you past them.
Do not speed past slow moving vehicles.

When passing be courteous and pass slowly. Air turbulence from passing cars can cause equipment to become unsteady and sway. 

Be aware of wide loads.

Farm equipment can often be wider than one lane. Look for reflectors on the equipment to show how wide the equipment is at all points. 
Thank you for being courteous and sharing the road with farmers this spring!
Source: https://www.fbfs.com/learning-center/share-the-road