Ideal Biological Activity
This is ideal, when looking at very active biological activity established around the early root system (the rizophere) of a corn plant. The microbes create living colonies that cling to the roots that help to break down nutrients for root absorption.

Wheat Conditions Update
The weather conditions we have seen the past 10 days are putting us in what can be called a perfect storm in respect to wheat diseases. Cool, damp, cloudy and consistent rains are keeping the soil damp and is the ideal environment for building leaf diseases. What's starting to emerge is the wheat's flag leaf, which is the most important leaf to protect the plant for good grain fill. 
Don't forget to scout your wheat fields and discuss what options are available to protect your crop with your agronomist.

2021 Planting Season Update
Planting Soybeans on April 6th as a test plot in 30" rows. This allows for using infurrow fertilizers and planned foliar applications to see how the plants respond to changed growth structure and yield.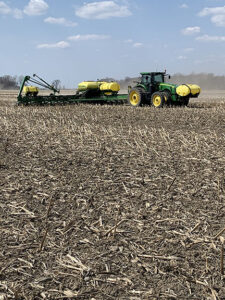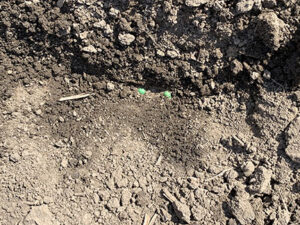 This is the stage of growth of April 6th planted soybeans, on April 20th.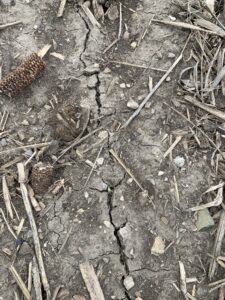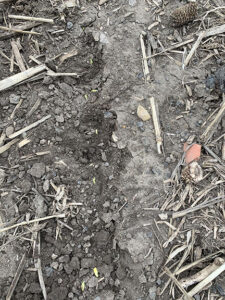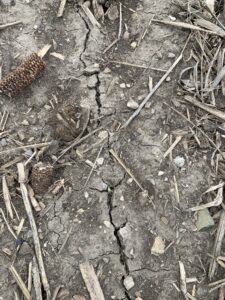 Crop & Soil Testing
W&A utilizes a variety of tests to better understand farming environments. W&A offers various testing including, but not limited to:
Soil sampling
Tissue sampling
Soil health testing
Manure testing
Water quality testing
Test results are reviewed by an agronomist and are shared with the farmer. These tests can be used to make recommendations, address challenges, and develop solutions.
A majority of W&A's testing is done at A&L Great Lakes Laboratory, Inc.. A&L Great Lakes Laboratories, Inc. is an independently owned and operated agricultural testing laboratory located in Fort Wayne, Indiana. A&L Great Lakes has been providing agricultural testing services for over 40 years. A&L continually expand testing and analytical capabilities to include all the latest technologies. The wide variety of analysis options include soil, plant, feed, fertilizer & lime, manure, compost, water, lawn & garden, and greenhouse. The agronomists at W&A Crop Solutions use these analyses to make accurate recommendations.