The original Thanksgiving began back in 1621 as a way to celebrate the harvest season. Over the years, this tradition has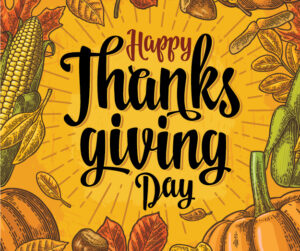 evolved into a time where Americans gather around the table enjoying delish turkey, potatoes, cranberries, stuffing, and more.
Farmers work year-round to produce the food that goes onto our table. Whether that is through fruits and vegetables, grain crops, or feeding livestock they all work together to feed the world.
Here are some numbers from the past on the quantities of food purchased for Thanksgiving meals:
365 million pounds of turkey is purchased.
214 million pounds of potatoes and 50 million pounds of sweet potatoes will be purchased for Thanksgiving dinner.
Americans purchase 483,000 pounds of pumpkin for Thanksgiving.
77 million pounds of ham is purchased.
40.5 million rolls will be bought.
This year when you are going around the table discussing what you are thankful for don't forget to thank the American Farmer.
Sources:
https://www.bobvila.com/slideshow/here-s-how-much-of-each-popular-thanksgiving-food-gets-consumed-each-year-52445
https://www.history.com/topics/thanksgiving/history-of-thanksgiving
https://sfntoday.com/turkey-facts-for-thanksgiving-day