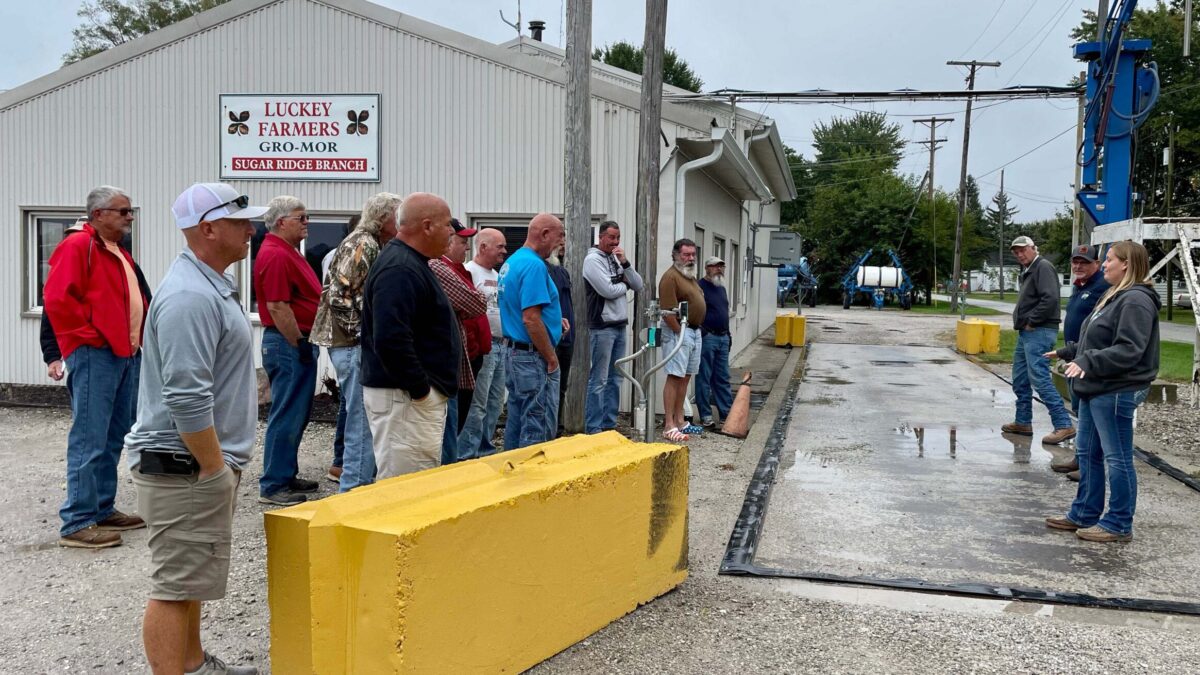 We are pleased to announce that our automation upgrades to the grain handling systems at our Sugar Ridge branch are almost complete. Earlier this year we broke ground on a 730,000 bushel bin that is ready to house grain for the 2023 harvest. Additionally, our grain customers are now able to deliver their grain using a state-of-the-art automation process from beginning to end, all without having to get out of their truck!
On September 25, 2023, over 50 Sugar Ridge customers attended an open house to get an up-close look at the new bin and learn more about the automation process. Sugar Ridge Branch Manager, Ellen Seifert, gave tours of the updated facility and walked customers through the new process. A highlight from the evening was showcasing a brand new pit, which can rotate 20,000 bushels an hour total to the grain bins. Both Dustin Brown, President & CEO, and Andrew Gladden, Director of IT, discussed the advantages of the automation system and how it will positively affect Sugar Ridge and its customers. The evening concluded with refreshments and exciting conversations about the upcoming harvest season.
Thank you to all our customers for coming out and showing support to our Sugar Ridge Branch and to the employees who helped make this event happen. We continually look for ways to improve the safety, efficiency, and speed of the customer experience at our facilities. This new process aligns with this mission, and we are excited to see it in action beginning with harvest this fall.