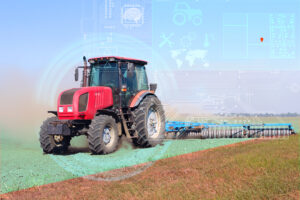 A satellite shutdown may affect some GPS satellites. The Federal Aviation Administration, ag services, and equipment providers are reminding farmers that Tuesday, May 17, 2022, the Wide Area Augmentation System (WAAS) will put a new geostationary satellite into service. This new satellite, PRN 135, will replace the current WAAS PRN 138 satellite, which will be decommissioned and cease transmissions.
The GNSS Receivers affected include:
Ag leader Compass Display with GPS 6000
Ag Leader Edge with GPS 1500
Ag Leader Incommand with Paradyme GPS
Ag Leader Versa/Integra with GPS 1500
Ag Leader Incommand withGPS 6000/6500/7500
Case IH Pro 700 with 372 GPS Receiver
Case IH Pro 1200 with Vector Pro Receiver
Trimble CFX 750 Display and GPS
Trimble EZ Guide 500 Display and GPS
If you have any questions please contact Samantha Funkhouser, Precision Ag. Specialist, at 419-603-8492 or by email at sfunkhouser@luckeyfarmers.com. 
To read the full article please click on the link https://www.dtnpf.com/agriculture/web/ag/equipment/article/2022/05/14/faa-shutdown-geostationary-satellite.