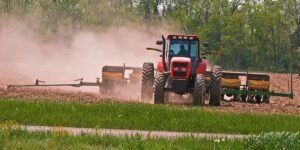 You're invited to pick up your seed Monday, March 28 – Thursday, March 31. There will be refreshments provided on Wednesday, March 30.
All corn and soybeans picked up will receive deferred payment until July 25, 2022 with a cash discount if paid by  April 12, 2022.
Discount on Soybean Seed Bags and Hard Boxes: $1.00/Unit
Discount on Soybean Seed Bulk: $2.00/Unit pick up at Bradner only
When: March 28, 2022 – March 31, 2022
Time: 8 am – 5 pm 
Bradner Pick up:
Address: 2320 Bowling Green Rd. Bradner, OH 43406
Phone: 419-287-3275
Graytown Pick up:  
Address: 1881 N Walker St. Graytown, OH 43432
Phone: 419-862-3213
*Please call ahead to ensure your order is ready for pick up.