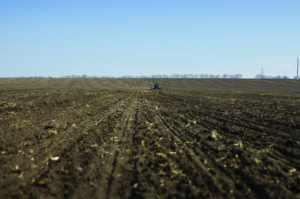 The past weekend rain event put planting to a halt and dumped another 1-3 inches throughout the Plains and Midwestern States. More rains and cooler than normal temps are on tap this week to further hamper progress in the Eastern Corn Belt, while the Western Corn Belt looks to stay dry.
Ohio corn growers made big strides last week and came in today at 73% planted. That's up 24 points from last week and exactly in line with the five year average. Nationally, corn is 84% planted, up 13 points on the week, and just shy of the average of 85%.
Ohio soybeans came in today at 43% planted, compared to 19% last week, and just 4 points behind the average. Nationwide, soybeans are 53% planted, versus 21% last week, and 52% for the five year average.
Click here for the entire USDA report.
Previous Reports