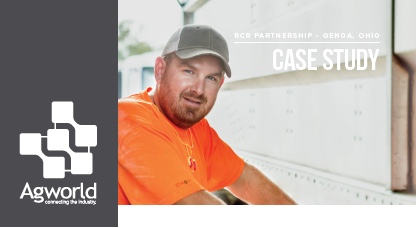 The future of farming is data driven. Luckey Farmers agronomists utilize Agworld to help farmers unlock value from your data today. By relying on data, you can base your decisions on cold hard facts instead of emotions.
Recently, Luckey Farmers customers Ryan, Richard and Chad Gargas were looking at adopting new technology to improve their business practices without having to use a range of different programs for different parts of the business.
Click here to review the case study and how Luckey Farmers and Agworld help the Gargases utilize technology to make data-driven decisions for their farming operation.