Did you know that you have the ability to see if your fields have been sprayed or if fertilizer has been applied from the comfort of your own home? Agworld gives our growers the ability to see what is happening in their fields in real-time. In addition to viewing what is happening in their fields, growers can also see what work orders have been assigned, the prescriptions their agronomist has written, and it allows growers to visualize their farms data. Agworld has become a key communication tool for Luckey Farmers and our growers. 
Agworld allows our growers to be able to communicate with their agronomists by creating production plans, tracking their cropping inputs throughout the season and performing a postseason financial analysis. Agworld has allowed growers to have conversations with their agronomists and visualize the prescriptions and work orders going in virtually.
One of our growers, Gary Welling, uses Agworld to check up on his prescriptions and work orders. Recently, he had gotten on Agworld to see what was happening and noticed his agronomist, Bill Kuhlman, had pre-wrote orders to have a fungicide applied to his wheat fields. Welling was able to call Kuhlman and ask him about these orders. Once the two had a conversation about the orders and Welling approved the orders Kuhlman was able to easily send the orders off to the agronomy operations team to have the fungicide applied.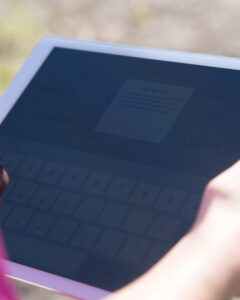 "Through the viewer option Welling was able to see the fungicide order and called to ask me about it. Once we had the conversation all I had to do was hit send and the agronomy team was able to go apply the fungicide. Agworld makes communication between all partners seamless," said Kuhlman. 
Welling has been using Agworld for a few years now. It was first introduced to him as an option to see the prescriptions that his agronomist wrote and to see if his spray orders had been completed. "I enjoy being able to see what my agronomist has put in Agworld after we have communicated and watching the orders go up on the screen, and see them get completed," said Welling. 
Agworld has been a key component of communication amongst the Luckey Farmers team and our growers. This software allows our growers and agronomists to communicate with each other and gives the grower the ability to see what is happening in their fields in real-time. 
If you have any questions about Agworld please feel free to reach out to your Luckey Farmers agronomist at 419-849-2711.